A crystal lotus blossom candle holder is one of the most beautiful ways to showcase your candle.
Description of a Crystal Lotus Blossom Candle Holder
Some lotus blossom candle holders are made of clear crystal, while others are made of amethyst or another gem with color. Each candle holder has the following characteristics:
Holds one tapered or votive candle
Has a footed base
Handcrafted
Made of crystal
Shaped to look like a lotus blossom
Ways to Decorate with Your Candle Holder
Using the lotus blossom on your dining room table is a great way to enjoy this lovely holder. Place the container in the center of the table. To add drama, add another container. Between them, set a floating candle inside a glass bowl filled with water. Other ways to decorate with the lotus blossom holder include:
Place a mirrored tray on the center of a table that is covered in a white or pastel-colored tablecloth. In the middle of the mirror, put the candle holder. Add a few fresh cut flowers on the mirror, or around it. Be sure to keep the flowers away from the flame of the candles, however.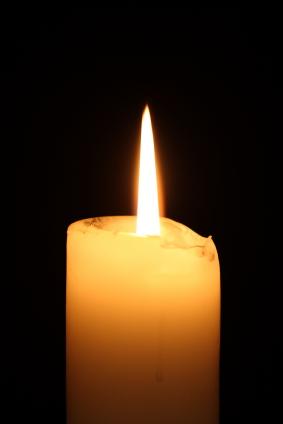 You can use the delicate crystal to create a romantic mood to your bathroom or bedroom.
Put the holder on top of the mantle in the family room or living room when guests arrive.
People enjoy the way light shines from each of the tips of the crystal blossoms. With a glowing candle, this blooming lotus truly illuminates its surroundings.
Candles For Your Crystal Lotus Blossom Candle Holder
What types of candles can you use in your container?
Tapers
Votives, plain or scented
Soy votives which are clean-burning and environmentally favorable
Know that you can shop around the Internet and find sites to buy candles at a discount. Often, buying in bulk is a good way to save money. You may also wish to try your hand at making your own taper candles.
Purchasing Crystal Lotus Blossom Candle Holder
If you'd like to buy a crystal lotus blossom candle holder, LoveToKnow Candles recommends visiting the following links:
Great Gifts
Lotus blossom candle holders make great gifts. Next time you are shopping, buy one or two for yourself, and a set for a friend.