White Barn Candle Company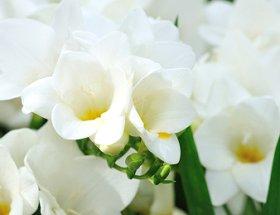 The White Barn Candle Company is a popular designer of home fragrance products widely distributed through Bath & Body Works stores. With a range of signature scents and many scented products to choose from, it is no surprise that this company is one of the most popular for scented candles and related products.
About the White Barn Candle Company
The White Barn Candle Co. is a division of Limited Brands (formerly The Limited, Inc.) based in Columbus, Ohio. The company manufactures home fragrance products in a wide range of scents and designs, and its products are exclusively available through either Bath & Body Works stores or specialized White Barn Candle Co. stores.
Products
Home fragrance is a unique aspect of interior design, and there is a wide range of specialized products that can bring subtle aromas and luscious scents to your home. The White Barn Candle Co. manufactures several of the most popular types of home fragrance products, including:
Scented candles in different sizes, including multiple wicks and jar candles
Scented oil infusers, such as the Wallflowers plug in oil warmer
Room sprays in different sizes and scents
In addition to home fragrance products, the White Barn Candle Co. has included its scents in other products such as instant hand sanitizers and hand and body lotions. Accessories necessary to enjoy these products, including oil warmers, infusers, and burners, are also available under the White Barn Candle Co. name.
Scents
The White Barn Candle Company has developed more than 50 distinct fragrances that include both nature-inspired scents as well as nostalgic food-inspired scents. Popular fragrances include:
Sweet Pea
Cucumber Melon
Cotton Blossom
Warm Vanilla Sugar
Vanilla Coconut
Freesia
Peppermint
Creamy Caramel
Dancing Waters
Blended fragrances are also popular, such as the sultry Moonlight Path blend or one of the company's newer scents, the rich Dark Kiss blend. These fragrances combine different floral and aromatic scents for unusual and sophisticated options. The company's Tropical Escape collection is a more lighthearted, flirtatious group of fragrances such as Caribbean Escape, Seaside Escape, and Island Margarita.
A wide range of holiday and seasonal scents are also available, though the distribution for these specialty scents can vary and quantities and product styles are often limited.
Finding White Barn Candle Co. Products
Shop for White Barn products online!
Home fragrance items from the White Barn Candle Co., including both scented products and the accessories to enjoy them, are available exclusively through the network of more than 1,600 Bath & Body Works stores, including outlet stores. There are also a limited number of White Barn Candle Company stand alone stores, typically found in larger retail malls.
Depending on the type of product, the availability of the scent, and the size of the item, the price for White Barn Candle Co. items can range from $5 to $20 and higher. There are numerous sales, preview days, clearance events, and Bath & Body Works free home fragrance samples to take advantage of, however, and interested customers can always visit a local Bath & Body Works store to test different products and fragrances before committing to a purchase. Limited quantities of discontinued scents may be available at outlet locations or through discount online retailers and online auctions.
Beyond White Barn Products
Bath & Body Works is well known for its extensive collection of home fragrance items including the Slatkin Scentbug and other home fragrance designer products from Slatkin & Co. and Henri Bendel, in addition to lotions, hand sanitizers, body washes, and other scented products featuring their most popular fragrances. Even if the store does not carry a White Barn Candle Co. product you are interested in, investigating their different options will lead your nose in the right direction for the perfect fragrance.